Logo Design
The visual symbolisation of your Business
---
What is a Logo?
A logo is a design which symbolizes your business or organization. It is used for advertising and signs as an emblem by which your business is easily recognized.
A great logo is an expression of your company values, culture and people. Think of it as an employee whose main job is to be distinctive and represent the company in the best possible way. What does this person look like? How do they feel? Are they a boss or a colleague who is always late? Are they loud and cheerful or wise and calm?
None of the above questions can be answered without making wrong assumptions.
This is why we kick-off our logo design projects with some good, quality, in-depth conversations with our clients. We aim to learn as much as possible about your company culture, values and the way you do business.
Take a look at our Logo Designs Here
---
Our Logo Design Process
Seven steps to success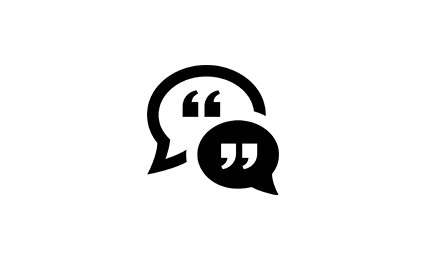 1. Client Understanding
A logo is an expression of company values, culture and people. We don't stop at reading the brief, to get a true understanding of your company, we start our logo design projects with good, quality, in-depth conversations.
Our aim is to learn as much as possible about your company, values, the way you do business, and your customers.
By completing this step, we are no longer creating a logo that looks like a total stranger to you.
---
2. Industry Understanding
Once we know about your company, we aim to understand about your audience and competition. Essentially, who the logo is for and who you are up against.
Knowing your audience will give us some clues as to where we need to take the logo, in terms of style. For example, if we are working for a teenage market, we will probably create something mainstream, loud and catchy. But if the teenage market are like us and love computer programming, we may have to think a little bit harder.
This is why we need to know as much as possible about your customers: Who they are, where they live, what they buy, how they dress. The more we know about your target audience, the easier it is to create a logo you will fall in love with.
The second important part of this process is research. We research your competition. We want to see who else is out there, who you are up against, and what their logos look like. We can then avoid doing something similar, or worse, doing something identical.
We want to set you apart from everybody else, so we will ask for you to provide us with a list of competitors to consider.

---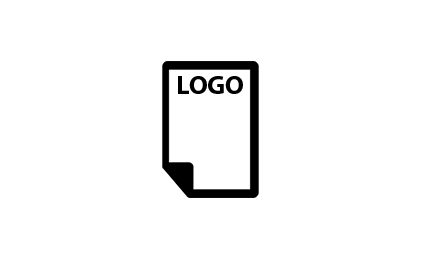 3. Logo Application
This stage is about answering one simple question: how and where will your logo be used for the majority of time? Different usage of the logo is typically referred to as "logo application."
This is an essential part of our process because it tells us what can and cannot be done from a design perspective.
Airlines for example need their logos visible on tail fins, this is a very important thing to consider before jumping to the design stage.
Another example are web-based companies, who do most of their business online. In this case we might consider using the full RGB spectrum for their logo, because digital devices have no problems with that and it might help the logo stand out. On the other hand, this would be a very bad choice for a company who does business offline and has to print a lot of stuff.
We therefore think carefully about logo application so that we don't waste time on ideas that cannot be executed in practice.
---
4. Sketching
Sketch, sketch and sketch some more.
The only way to separate the good from the bad is to have a lot of designs to choose from. This is why our brainstorming phase consists of sketching dozens of logo ideas.
We then select a handful of designs to present to our client.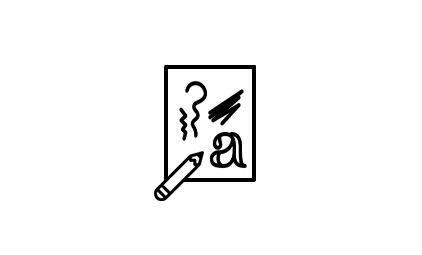 ---

5. Drafting
Once the sketching stage is complete, we create 5-6 of our designs in black and white, and present them to you for initial review. Keeping things simple puts focus on the ideas themselves rather than tiny details, which is much more desirable at this stage.
The ideas we select are not the safe options which look like everything else out there, they are ideas which have the change to make you stand out in your market.
Our main objective here is to get your feedback on these ideas and identify the ones you would like to refine.
---
6. Refinement
Our refinement stage is one of the most important stages. It involves a lot of discussion and feedback regarding improvements and changes to the presented logo ideas.
This is your opportunity to add colours, details and anything else you see appropriate for your company. We produce various application mockups so that we can see how the logo will perform in different situations.
Ultimately, the final logo is chosen, approved and prepared for identity development.

---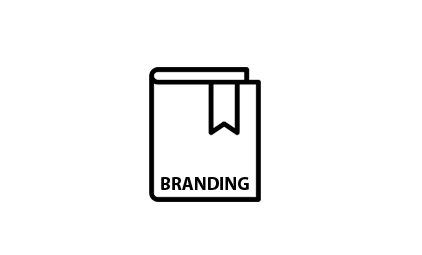 7. Brand Development
A great logo is only the beginning of a great brand identity.
Business stationery, signage, vehicle branding and many other communication tools have to be designed so they all send a unified brand message. Our Brand Development stage makes this happen.
During this stage, all important logo applications are designed and standardized in a brand guidelines book, know simple as "Brand Guidelines."
This book shows how to work with the logo and prescribes standard layout, colour, imagery and typography guidelines for common marketing materials. This way you can make sure your identity is protected and guided by the same principles, even if you switch designers or agencies.
It is important to note that brand development is optional, but we highly recommend standardizing at least business stationery and signage.
---