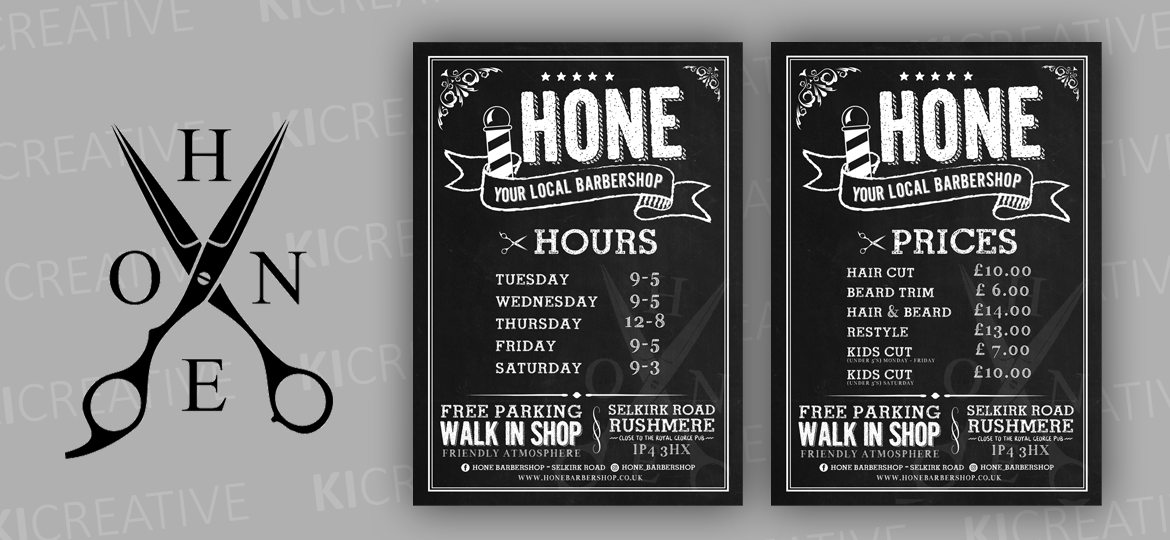 Hone Barbershop Flyer Design
Ross Skeels, the hands behind the scissors, at Hone Barbershop asked us if we could help to design a flyer for his Barbers.
We know just how much pride Ross takes in his brand and so we were very thankful when he asked. Ross made our design process even quicker by giving us a rough sketch of what he was hoping to have done.
Skills

Design
HTML/CSS
Javascript
Backend
KICREATIVE recently designed a leaflet for my barbershop. I gave Kyle a brief and a rough sketch of what I had in mind. The end result was brilliant, much better than I could imagine it looking. Kyle also added a couple of his own ideas to the table and they definately improved the overall look and the whole process was very simple & fast. Would definately use KICREATIVE again and recommend them to anyone looking for design work